I was listening to a Christian radio station recently where the DJ host of the show said that we as people often over-complicate our lives.
"Sure, I'm with you so far," I thought. Fill out a legal form to see how ridiculously complicated we've made things. Or look at a normal 10-year-old's schedule and wonder when they have time to just be a kid.
Then she said that we need to be asking ourselves, "What could I eliminate from my life to make it better?"
"Okay, not a bad question to contemplate. Maybe we should be hitting the reset button more often, saying "no" without guilt. I'm still with ya.
Her closing statement was all about how we need to make our lives easier.

And that's where she lost me, because easy isn't the same as simple.
Where in Scripture are we called to an easy life? The mission initiative given to us is simple. But easy? Hardly. Matthew 16:24 looks a little different than an easy life of comfort, "Then Jesus said to his disciples, 'Whoever wants to be my disciple must deny themselves and take up their cross and follow me.'"
Luke puts it this way, "So therefore, any one of you who does not renounce all that he has cannot be my disciple" (Luke 14:33).
And in Romans 12:1, we are exhorted to offer ourselves up for God's glory, "I appeal to you therefore, brothers, by the mercies of God, to present your bodies as a living sacrifice, holy and acceptable to God, which is your spiritual worship."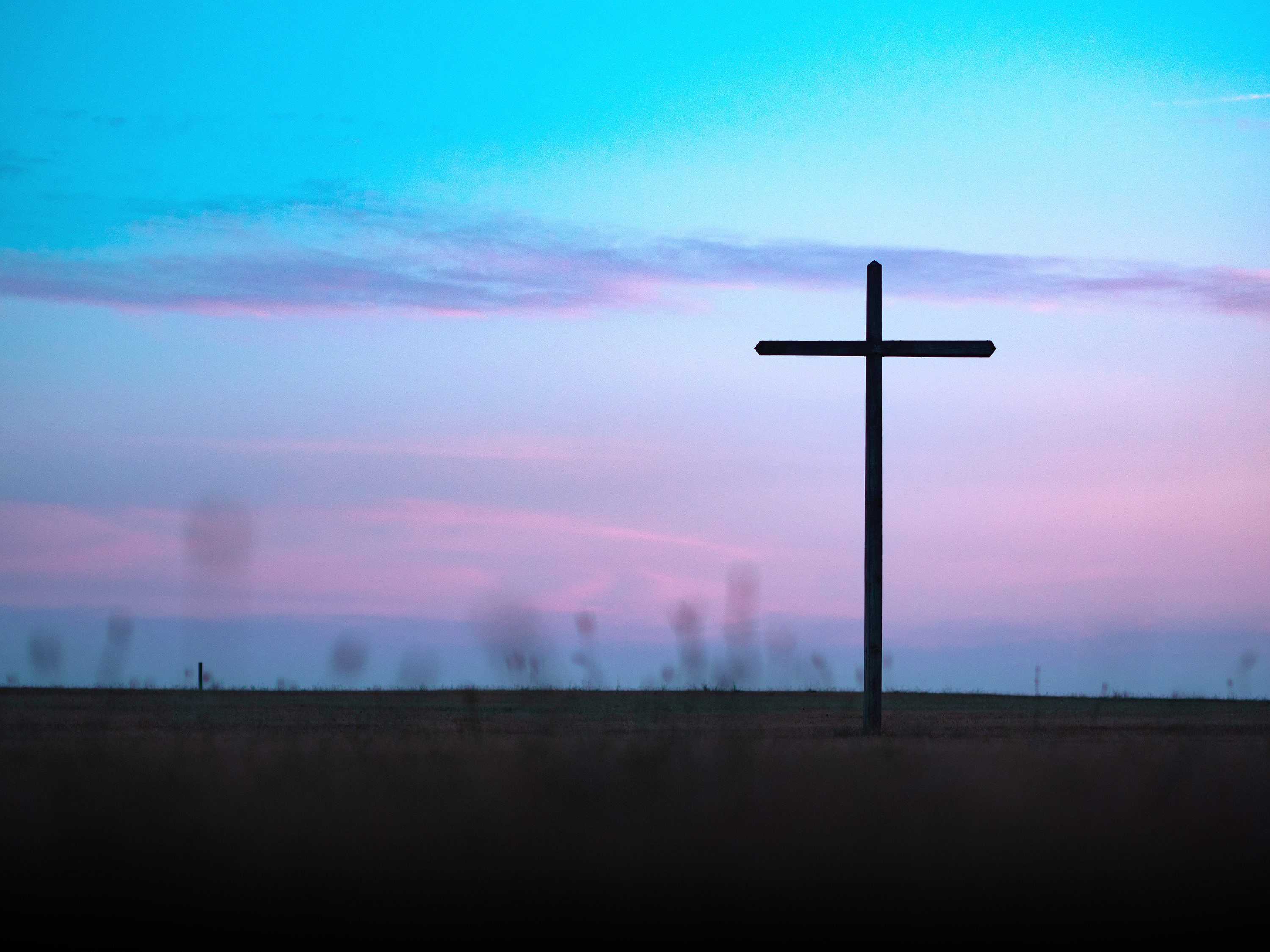 Ironically, in a culture that prides itself on "crazy" schedules and "busy" workloads, we are some of the most spiritually lazy believers in the world. Sure, we stay active in church programs, going to every fellowship event, sending our kids to youth group, and even attending Bible studies, but spiritually, many of us remain what my husband calls skinny fat. What in the world is skinny fat? Well, in the fitness realm the terminology has to do with people who appear healthy and are even thin on the outside, but because they have so little muscle mass, their BMI fat percentages are much higher than they should be. Thus, skinny fat. They look healthy, but they aren't.
Spiritually, we can look the part, but we've never developed any spiritual muscle mass. So, when the tough stuff comes along, we remain aloof, apathetic, or even agnostic in our belief system, saying we are a believer and living like we don't believe.

Just as we were made to do work–remember that Adam and Eve were called to tend to the garden before sin entered the picture–so are we made to carry spiritual weight. Lifting a dumbbell isn't my idea of fun, but the results are stronger arms and thereby, more capacity to fight against the struggles of life (lifting groceries, tending kids, moving furniture, pulling weeds, pushing a mower, etc.). On the outside, we can seem spiritually sound (after all, we've been taught all the right things to say), but when we have to pick up the sword and shield and fight, we often relinquish under the burden of fatigue, impatience, selfishness, and laziness. Phylicia Masonheimer wrote an insightful article on laziness and how it impedes our spiritual growth. Masonheimer asserts that because diligence is repeatedly praised as a spiritual attribute throughout Scripture, then slothfulness in any form offends God and should be wrestled out with discipline. Tim Challies says life isn't about producing more and more, but about stewarding our gifts and bringing glory to God. Our time, our energies, our focus, our schedules, our finances are all for Him and His glory, not our comfort or gain.
So, if we aren't going for workaholic status, then where's the balance?

As with most aspects of our calling, we must first be obedient to what we know the Lord has called us to. His Word doesn't hide His will or His Commission over our lives. Do that. And keep leaning into Him, asking for His perspective. Get out of the me-centered bubble that says, "I deserve this." Or "I am too tired to care." Or "Maybe later…when I get a different job, raise my kids, retire, etc." His commission isn't contingent on circumstances.

Does this mean I can't take a break? Of course not. But intentional rest is much different from a spirit of perpetual self-indulgence and slothfulness.

"This in mind, don't confuse rest with laziness. They are not the same. True rest rejuvenates our souls, gearing us up for the demands ahead. To the contrary, laziness is the avoidance of demands. It's unwillingness to do what's necessary, to make changes in our lives – to improve upon the good work God is doing in us. Because don't forget: God is always working on our behalf. Who are we to quit when He continues to strive with us?
We don't need to live as restless, helpless, useless followers of Jesus. We can live with focus and purpose! But we have to get up, stop waiting to "feel" motivated, and do the hard thing in the here and now. As we are diligent in obedience, it's incredible how much more fulfilling life becomes" (Masonheimer).
"And let us not grow weary of doing good, for in due season we will reap, if we do not give up." (Gal. 6:9)