My parents raised a good, Christian girl–a homeschooled, preacher's kid for the first 16 years of my life (I found a lot of identity in that label). I understood the Mary and Martha illustration better than most and knew that a pure life was the highest calling. On the flip side, I was naive, easily shocked, and often puzzled about the world. I hated injustice and the atrocities of murder and rape. I wanted to do something, but what?
I wasn't really allowed to watch it, but I wanted to be Xena or Lieutenant Sarah MacKenzie from JAG.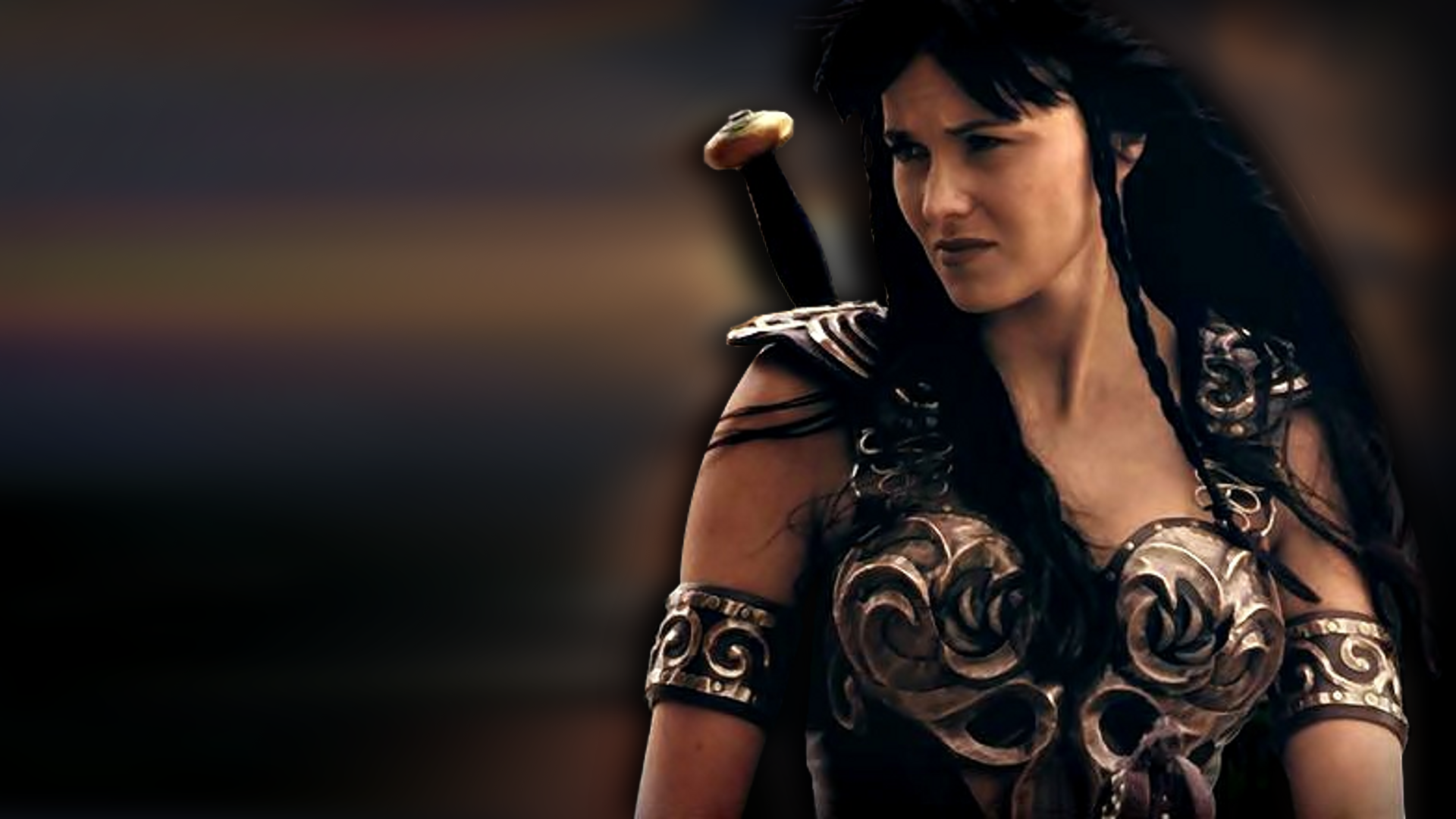 What do you do when you're supposed to look like Mary and Ruth (demur, submissive and quiet), but secretly you admire Xena, Warrior Princess, and Deborah, the OT prophetess and judge, is your biblical role model? When "fall harvest" parties come along or the church nativity scene offers you a position, you choose Esther or want to be a powerful archangel, not Mary? The strength of their position emboldened me, but not because I wanted to make a name for myself (okay, maybe, yes, my motives aren't always pure–okay, never always pure), but because when I see God move in and through me, I glow…the joy and excitement of being a conduit to His glory and His fame are all I really crave. Other women do the quiet service life with excellence, but I stumble through it with an awkward unfamiliarity. I find that the Holy Spirit gave me spiritual gifts that don't seem to fit the quintessential Baptist girl equation: how do you use exhortation, prophesy, apostleship, and administration when you are a female?
Yeah, about that….
When people talk about launching a new ministry or church plant, my spirit does cartwheels, and I think, "Yes, let's do it!" I am always looking to meet a need where there's a deficit. To bring in the outside fringes or the left behind and pull them into a right relationship with God, discipling and being discipled. I love trying to grasp the truth and make sure that lies aren't being swallowed or influencing the Church.
Strong leaders are praised and applauded in the church….as long as they are male. Women can be dynamic… as long as they only address other women and as long as it's done in a self-deprecating way that never questions a man. Am I wrong? Am I being too harsh?
So where do I fit? What am I, as an enneagram-8 woman with the gift of prophesy and administration supposed to do with this calling over my life?
10 Things "Strong" Women Want Others To Know
Just because I'm direct or passionate doesn't mean I'm unkind or lack sympathy. My anger is motivated by my fierce protective position and my decisive desire to speak the truth.
Value my hard work, determination, and leadership, instead of trying to get me to "calm down" and be quiet. *Incidentally, telling someone to calm down rarely has that effect.
Please don't treat the male counterpart to my personality as a BOSS–with respect and awe–and me as the female b* name–with disdain and contempt.
I am fierce because I care–not because I am unfeeling. My passion for the defenseless makes me angry and moves me to action. If I didn't care, I wouldn't express so much emotion.
Gentleness and patience may be your strengths (and we need you) but they aren't mine. So, when I make efforts in these departments, acknowledge my attempts, instead of acting like I still have such a long way to go.
Inefficiency, micro-managing and doubting our abilities to lead or accomplish a task without help make us feel superfluous and incompetent. Trust us to do the job and leave us alone.
Humility is not mutually exclusive to insecurity. And arrogance and confidence are not synonymous.
We don't need to be in charge, but if the person in authority isn't making wise or efficient decisions, please let us help.
We aren't divisive; we are all about unity, as long as we are unified under truth. Unity without truth as its foundation is dangerous and shaky ground.
We want to change the world. We want to make it a better place, not because we think we have all the answers but because we see what isn't working and want to do what we can to improve it.
I used to think I'd never be the Proverbs 31 woman, because I lacked some key component to be godly and feminine, but of course, God doesn't make mistakes and he doesn't package puzzle boxes with missing pieces. Someone pointed out to me that the Proverbs 31 woman was a decisive entrepreneur. She was a leader, strong and hard-working. Her husband trusted her to make decisions for the household (Thanks, Babe, for being that kind of strong husband too). She is brave, honest, godly, and honored by her family and village. Her husband doesn't rule her with an iron thumb, but says, "Yeah, go for it! You got this!"
My journey has been a slow one. The inquiries started in my early adult life but remained relatively subconscious until my mentor, a strong woman with an AG background, started asking me biblically-founded questions. And then I learned my enneagram number and how I'm really wired–where my sweet spot is. And then my bestie from college started preaching at her church. And then I took a spiritual gifts assessment test (several actually). And then more questions.
And then… and then…
Now what, God?
I wasn't valuing all my gifts. I was trying to live out of my weakness and downplay my gifts and strengths into the shadows, because, let's be honest, that's what made most people more comfortable and it "kept me out of trouble". For who really likes a prophet? Nobody. Who likes a woman leading in a new direction?
And the apostles were martyred, so…there's that. And people want to be encouraged but not challenged.
It's not been until this year where I've really been willing to answer the questions I was too afraid to ask out loud. To where I was okay listening. To where I was honest with myself and my role in the Body of Christ. To where I could say, "Even if everyone misunderstands me and hates me,…I want to do what YOU want me to do, God."
For am I now seeking the approval of man, or of God? Or am I trying to please man? If I were still trying to please man, I would not be a servant of Christ. Galatians 1:10
But just as we have been approved by God to be entrusted with the gospel, so we speak, not to please man, but to please God who tests our hearts. I Thes. 2:4
A couple weeks ago, a brother in Christ read this Tozer quote to me and basically said, "This is your banner."
I don't want to be afraid to do what God has put in me to do. I don't want to be intimidated by the man-made consequences of my obedience to the Lord.
"Each one should use whatever gift he has received to serve others, faithfully administering God's grace in its various forms." I Peter 4:10
May you (and I) find complete courage and clarity to step forward and be who God has called you to be.